Australia Little League® Baseball Structure
---
Australia is comprised of six states and two mainland territories, and Little League charters have been formed in all but one of these areas. Little League Baseball competition in each of these geographies is administered by a state- or territory-wide baseball association. Nationally, Little League Baseball in Australia is administered by the Australian Baseball Federation.

Leagues compete in state or territory tournaments for the right to advance to the national tournament.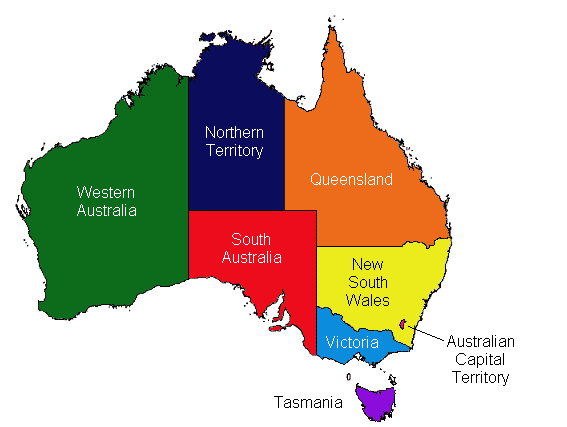 Australian leagues are organized as follows:
State / Territory
Leagues (as of 2008)
Australian Capital Territory
New South Wales

Bankstown LL

Central Coast LL

Cronulla North LL

Cronulla South LL

Cumberland/Blacktown LL

Greater Western LL

Hills North LL


Hills South LL

Hornsby Eagles LL

Illwarra LL

MacArthur LL

Manly LL

Ryde Falcons LL


Northern Territory

Alice Springs LL

Darwin LL


Queensland

Brisbane Metro LL

Brisbane North Region LL

Brisbane South LL

Brisbane West LL


Far North Coast LL

Gold Coast Baseball Association LL

North Queensland LL

Sunshine Coast LL


South Australia

Northern Adelaide Districts LL


Southern Adelaide Districts LL


Victoria

Eastern LL

North East LL

South East LL


Western Australia

Perth Metro Central LL

Perth Metro North LL

Perth Metro South LL


Perth Metro West LL

Western Australia Country LL

* - Leagues listed are chartered as of the 2008 international tournament.
Click here to return to the Australia Little League Tournament Main Menu.
---
The Unpage brings you unprecedented tournament coverage.
Thank-you for visiting!
Click for information on contacting the Unpage.
Copyright &copy 2008, Unpage Publications. All rights reserved.
Last revision: 04/09/2008